Book a Heathrow Airport taxi here now
Heathrow Airport taxi transfers are available at the terminal but it is always better for you to compare local providers online for a taxi to Heathrow for fixed prices, 24/7, hassle free.
We compare all of the best Heathrow airport taxi operators to get the best taxi to Heathrow prices for you. We partner with carefully selected operators to provide you with not only an affordable transfer but a service that also includes flight tracking too.
With 4, 6, and 8-seater + vehicles available plus a range of meet and greet service options to choose from, you can plan the best Heathrow airport taxi service that meets your airport pickup needs.
Get an Heathrow airport transfer quote from the only website that offers you standard saloon, executive, luxury VIP and MPV/Luxury minivan options to choose from - book with us today and save up to 30% on your Heathrow airport minicab booking. For a cheap taxi to Heathrow book with us today and start with getting a free Heathrow taxi quote now.
Limited Airport Transfer Offers – Book Now!
Booking a taxi to Heathrow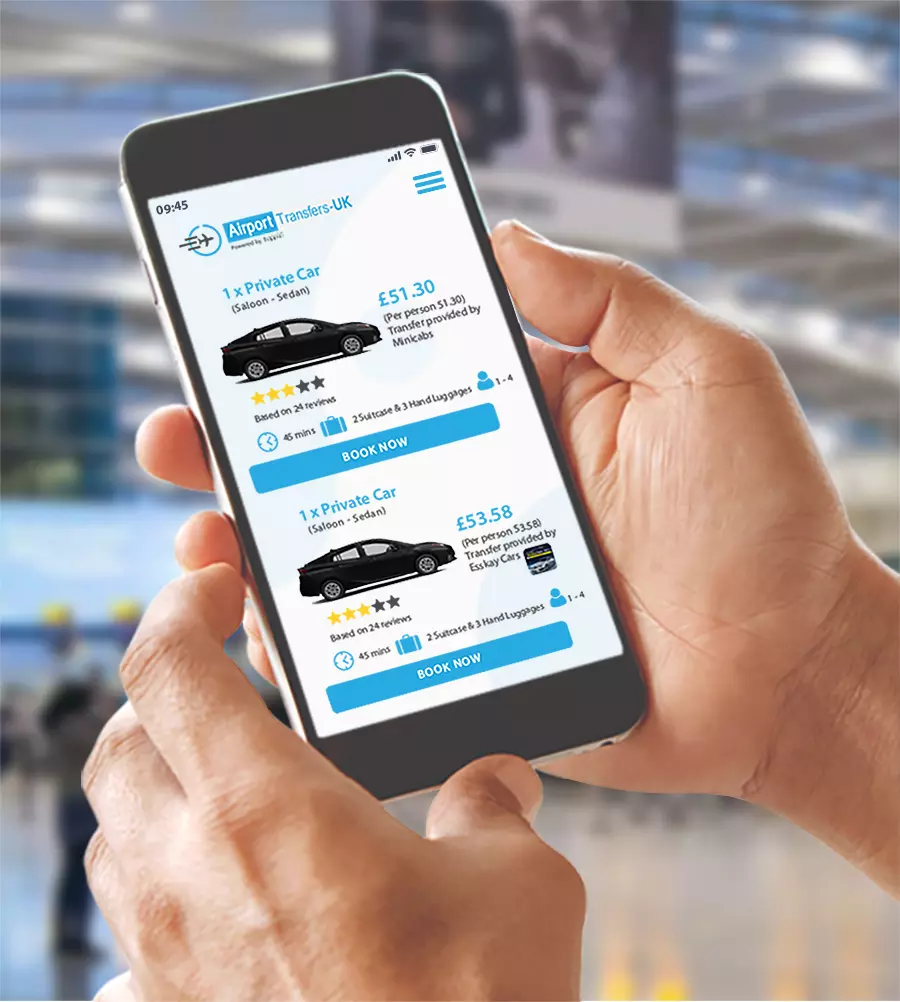 Booking a taxi to Heathrow
Booking a taxi to Heathrow Airport can be the best way to avoid the stress of London public transport or running late for a connecting flight at Heathrow Airport to or from any of the major London airports. Our Heathrow Airport taxi operators will take you straight to the London Heathrow terminal of your choice hassle free.
Book your Heathrow airport taxi services or Heathrow airport cabs in advance on our website to get peace of mind for your upcoming trip. We have a range of cars, minibuses, and private hire vehicles available offering a full meet and greet service that also includes chauffeur cars, whether it's for an important business trip or a fun family holiday. Heathrow taxis that you can trust, 24/7.
Heathrow Airport Transfers
London Heathrow Airport is the premier port for the UK and the second busiest in the world. Located just 14 miles west of Central London, Heathrow is conveniently placed for visiting or commuting to London, as well as for transfers between London Heathrow and other London airports.
There are good bus and rail links to and from London Heathrow, but Heathrow Airport taxis are the most convenient way to get to and from Heathrow and around London once you arrive. Book a reliable Heathrow airport transfer service to London City Airport, just 25 miles away, or London Heathrow to Gatwick, just 40 miles away. Get a quick Heathrow taxi quote here now.
Why Book Your Airport Transfer With Us?

Quick & Easy to compare 100s of providers

Great value for money
UK & worldwide door to door service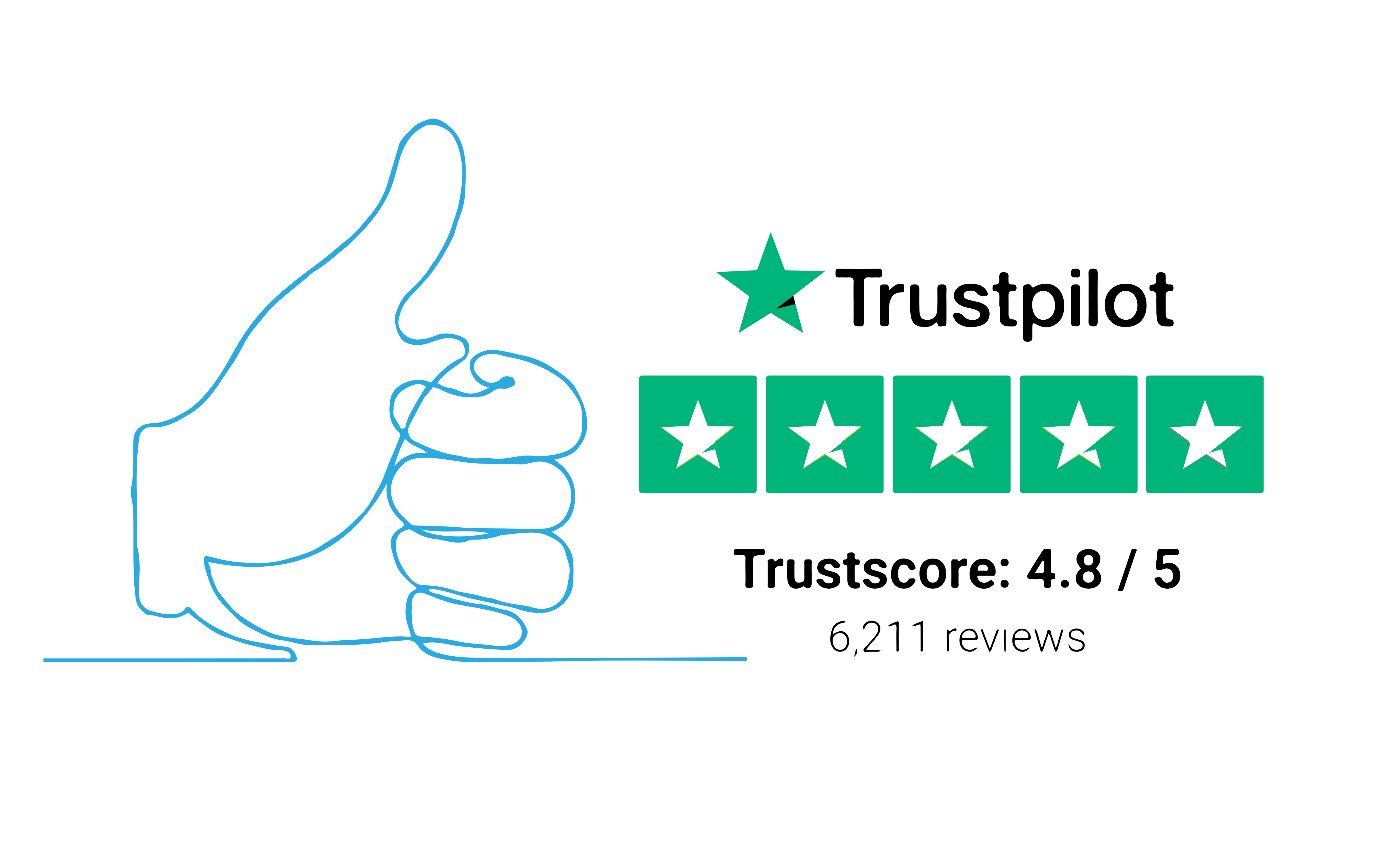 Trusted Transfer Services
Airport Taxi Fleet Available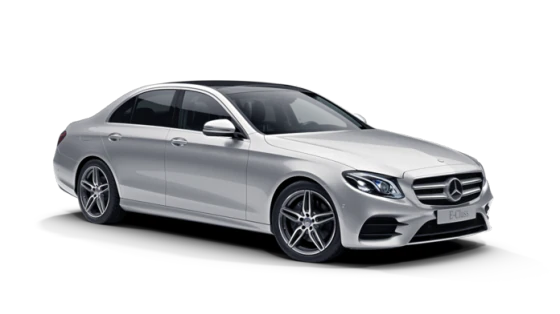 Executive
Mercedes E Class, BMW 5 series or similar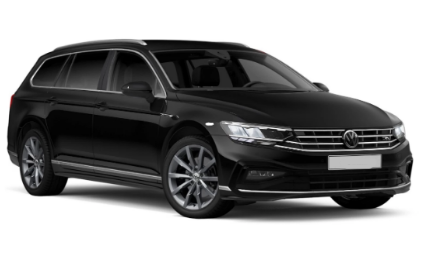 Estate
VW Passat, Hyundai or similar

MPV 7/8 Large Minivan
Mercedes V-Class or similar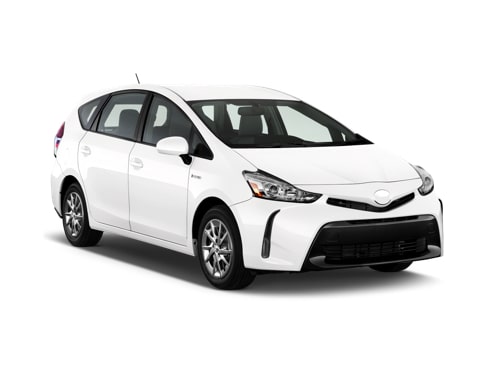 Economic Saloon-Sedan
Toyota Prius, VW Passat or similar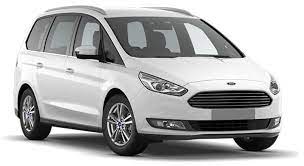 MPV5/6 Small Minivan
Ford Galaxy, VW Sharan or similar

VIP Luxury
Mercedes S-Class, BMW 7 Series or similar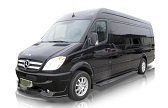 Minibus 8 to 14 PAX
Mercedes Sprinter or similar

Essential Heathrow Airport Information
Anyone traveling in or out of Europe will probably pass through Heathrow. Even if the UK isn't your final destination, Heathrow International Airport (IATA: LHR) is the most significant travel hub in Western Europe. Heathrow may only have two runways, but it handles way more air traffic than most larger airports!
While Heathrow has a reputation for being crowded and delay-prone, there are ways travelers can minimize the stress of going through this airport. For example, you could arrange for a taxi service ahead of time to avoid dealing with cramped & unreliable public transit. A private taxi will help get you where you need to go efficiently and with maximum comfort.
Besides finding a reliable taxi at a reasonable price, visitors could reduce their "Heathrow headaches" by arming themselves with knowledge. The more you know about Heathrow International before you get there, the less chance you'll feel overwhelmed by this bustling airport. Please review the essential facts on visiting Heathrow Airport to prepare for your trip through London.
Where is Heathrow Airport?
Heathrow Airport is located in West London. Before travelling make sure which terminal you are flying from as pickup and drop offs at Heathrow are located in different places for their terminals. This is to ensure you get to the right terminal and you aren't carrying heavy luggage around while trying to make your flight. To find out more check out our Heathrow Airport ultimate guide.
You can find Heathrow below:
Location: Heathrow Is Located 15 Miles West Of London City Centre In Hounslow.

Address: Longford TW6, UK

Phone Number +44 844 335 1801

Website Visit Website
How Many Terminals Does Heathrow International Have? — An Overview Of Heathrow's Terminals
Whether you're landing or departing from Heathrow International, you'll need to know how this airport's terminals work.
Right out of the "gate," visitors must know that "Terminal 1" is no longer in use. Confusingly, Heathrow International has four terminals numbered two through five. The former Terminal 1 closed in 2015 and has since been swallowed up by nearby Terminal 2.
While each terminal specializes in a different group of airlines, it's imperative to double-check the terminal associated with your flight. Since Heathrow is so busy, planes that "should" go to one terminal may end up on the other side of the airport. Heathrow International strongly recommends downloading its official mobile app to stay up-to-date on any flight changes.
Heathrow Terminal 2
As mentioned above, Heathrow's Terminal 2 is literally the new "Terminal 1." Heathrow International continues to expand Terminal 2's size into what used to be Terminal 1's turf.
Located in the center of the airport, Terminal 2 officially opened in 2014, which makes it the newest terminal. While Terminal 2 handles many international and domestic flights, it's best known for hosting airlines in the Star Alliance. It's also likely people traveling within the UK or to nearby destinations like Ireland will find their flights here.
FYI: If you hear employees refer to the "Queen's Terminal," they're talking about "Terminal 2."
Heathrow Terminal 3
Opened in 1961, Terminal 3 is close to Terminal 2 in the center of Heathrow Airport. Since Terminal 3 is the major hub for Virgin Atlantic, anyone boarding Branson's beloved brand will depart here.
However, Virgin Atlantic isn't the only company that flies into Terminal 3. In fact, Heathrow says at least 20 international airlines now operate in Terminal 3. Most of Terminal 3's airlines are in the Oneworld alliance, excluding British Airways. A few SkyTeam airlines also use Heathrow's Terminal 3.
Heathrow Terminal 4
When looking at a map of Heathrow's terminals, you'll notice Terminal 4 is south of Terminals 2 and 3. First opened in the 1980s, Terminal 4 was recently closed for refurbishment during the height of the COVID-19 pandemic. However, this terminal reopened to international airlines in 2022.
Aside from Virgin Atlantic, Terminal 3 and Terminal 4 welcome many similar international airlines. However, Terminal 4 tends to focus on the SkyTeam airline alliance.
Just keep in mind that many of SkyTeam's airlines had to re-route to Terminal 3 between 2020 - 2021. So, just because SkyTeam is associated with Terminal 4 doesn't mean these flights will always land and depart from here.
Heathrow Terminal 5
Opened in 2008, Heathrow's Terminal 5 is arguably the easiest to explain. Why? Well, Terminal 5 is the central hub for British Airways. Although other airlines may use this terminal, British Airways passengers will almost always go to this western terminal.
How Do You Transfer Between Heathrow Airport's Terminals?
There are a few ways to transfer between Heathrow's terminals if you need to catch a connecting flight. The most direct connection is between Terminals 2 and 3 because they're centrally located. Heathrow has a convenient pedestrian underpass that connects these two terminals.
Heathrow Airport also has a free shuttle bus service called "Flight Connections" at each terminal. The airport strives to keep the wait time for these shuttles at about 15 minutes. Once you're on the "Flight Connections" bus, it usually takes about 20 minutes to reach your new terminal.
Passengers with an Oyster card could also take the London Underground (aka "the Tube") to transfer between Terminals. Although you have to use an Oyster card to get through the Tube's gates, you won't pay for this service if you use the Elizabeth Line and Heathrow Express solely for terminal transfers.
If you're still unsure about transferring between your flights, please remember to keep your eyes peeled for purple! Heathrow uses bright purple signs to lead visitors to central transfer connecting areas.
It's also helpful to download the official Heathrow Airport app or enter your flight info on Heathrow's official Transfer portal. These tools can better explain your options for making a seamless transfer at Heathrow.
Please remember Heathrow employees can help you better understand how to transfer between terminals.
What Accessibility Services Does Heathrow Airport Provide?
Heathrow can provide personalized assistance for visitors living with physical or mental disabilities. However, the airport requests that passengers reach out to their airline and Heathrow at least 48 hours before their scheduled arrival. This will give Heathrow employees enough time to arrange plans to best navigate this airport.
While at Heathrow, anyone could contact the airport's official assistance hotline at 020 8757 2700. There are also assistance desks and ambassadors before and after security in all four terminals.
Heathrow currently offers the SignLive app to help those with hearing disabilities connect with sign language interpreters. People with partial sight or blindness can use Heathrow's Aira app to contact a guide to help patients navigate the airport.
People traveling with guide dogs must have their pet registered with the Pet Travel Scheme before visiting Heathrow. It's also essential for those traveling with guide dogs to review their airline's policy on these animals.
Lastly, Heathrow offers "Sunflower Lanyards" that visitors could wear to discreetly let others know they have a mental health condition. Whether travelers struggle with depression, autism, or dementia, they can wear a "Sunflower Lanyard" for extra assistance at Heathrow. You can call Heathrow beforehand to pick up one of these lanyards, or you could request a "Sunflower Lanyard" at an assistance desk.
Can Visitors Shower At Heathrow Airport?
There are many showers visitors could take advantage of throughout Heathrow Airport. Just be advised that some of Heathrow's showering areas are in private lounges only available to card-carrying members. However, there's at least one shower area anyone could access in each terminal for a fee.
The rates for these public showers vary, but they're usually between £30 - £40 per hour.
What Dining Options Does Heathrow Airport Have?
It's hard to get hungry at Heathrow. Whether you can linger on layover or you need to grab a fast feast, there are dozens of high-ranking restaurants at Heathrow Airport.
While the restaurant list is constantly changing at Heathrow, below are a few of the more famous names you'll find in this airport's terminals:
Caffè Nero: This Italian-inspired café offers coffees, snacks, and quick bites in all four of Heathrow's terminals.

Giraffe World Kitchen: An eclectic sit-down restaurant that offers a wide range of cuisines. You can find Giraffe in Terminal 5.

Gordon Ramsay Plane Food: Designed by the famed UK chef, Gordon Ramsay Plane Food offers an à la carte menu with burgers, small plates, salads, pasta, and more. People who visit this Terminal 5 staple could also order 2-course "express menus" if they're in a rush.

Big Smoke Taphouse & Kitchen: Located in Terminal 2, Big Smoke is an excellent option for travelers who want classic UK pub grub and a cool pint of beer.

Caviar House Oyster Bar: As the name suggests, Caviar House Oyster Bar is best known for serving high-end caviar and oysters. Seafood lovers can find this restaurant in Terminal 2.

Wagamama: Wagamama is an Asian-inspired chain that offers mostly Japanese food options like miso soup, ramen, and teppanyaki. You can find this fast-casual restaurant in Terminal 3 and Terminal 5.

Pret a Manger: One of the UK's most popular fast-casual sandwich shops, Pret a Manger has locations in all of Heathrow's terminals.

EL&N London: EL&N brands itself as being the world's most "Instagrammable" café. People visiting this restaurant will find innovative "fashion-forward" food, including all-day breakfast, lattes, and burgers. EL&N London is in Terminal 3.

The Commission: Situated in Terminal 4, The Commission is a relaxed sit-down bar that offers shareables, sandwiches, and salads. For those who are extra hungry, this restaurant also offers large plates like steaks, fish & chips, and burgers.
FYI: If you don't have time to have a proper sit-down dining experience, many Heathrow restaurants accept mobile orders. So, you could usually place an order ahead of time on the Heathrow app and grab it on the go.
What Shops Are In Heathrow Airport?
If you have a lot of time to kill at Heathrow, there are plenty of shops to keep you busy for a few hours. From touristy trinkets to duty-free deals, here are a few of Heathrow's hottest spots for retail therapy:
Tiffany & Co.: Any travelers looking for designer jewelry will find plenty to admire in Heathrow's Tiffany & Co. stores located in Terminals 3 and 5.

Harrods: Heathrow's Harrods shops may not have the cachet of Harrods on Brompton Road, but they're a great place to browse. The Harrods department store has locations in Terminals 2, 3, and 5, plus a watch shop in Terminal 2.

Burberry: When in Britain, go to Burberry! As one of the UK's most historic fashion houses, Burberry is a fantastic place to see the latest London styles. People could find Burberry clothing stores in all four terminals.

The Harry Potter Shop: Fans of the Harry Potter books or films will find plenty of magical souvenirs in Heathrow Airport's Harry Potter Shop. However, don't head to Platform 9 ¾! To explore this shop, visit Terminal 5.

Discover London: If you're still looking to bring something distinctly English home from your holiday, then Discover London may have what you're looking for. Located in Terminal 2, this shop focuses on locally-sourced souvenirs, food, and, of course, tea!

Glorious Britain: If you want unapologetically touristy items, then Glorious Britain will have a few knick-knacks to add to your travel bag. You can find this shop in both Terminals 3 and 5.

Superdry: The UK-based clothing brand Superdry has become celebrated for its fresh & contemporary take on casual fashion. You can find Heathrow's Superdry store in Terminal 3.

World Duty-Free: For many travelers, "airport shopping" is synonymous with "duty-free shops." No matter which terminal you're in, you can take a stroll through the World Duty-Free locations.
Does Heathrow Airport Provide Free Wi-Fi?
When you're at Heathrow Airport, you should see the option to join "??_Heathrow Wi-Fi" on your laptop, tablet, or cell phone. By joining this network, you will enjoy unlimited & family-friendly Wi-Fi services throughout your stay.
Anyone struggling to access Heathrow's free Wi-Fi should speak with an employee or reach out to the airport's Customer Care division at 0808 189 1365.
Can I Charge My Phone At Heathrow International Airport?
Heathrow provides many complimentary charging ports for your mobile devices. These "Power Poles" are spread throughout the airport and will accept devices that charge with USB cables or standard UK & European plug-ins.
On the topic of phones, Heathrow offers payphones, mobile rentals, and SIM cards for those interested. To find these services, visitors could use the official Heathrow Airport app or contact an employee for guidance.
Does Heathrow Airport Have Any Hotels?
There are dozens of hotel options around Heathrow Airport, but Aerotel London is the only hotel where you could sleep in Heathrow. The Aerotel is in Heathrow's arrivals area for Terminal 3, and it offers Solo, Double, and Family size rooms.
However, there are two other options that Heathrow recommends to passengers who want to stay within walking distance of the airport. First, the Hilton London Heathrow is connected to Terminal 4. Second, there's the French-inspired Sofitel London, which is about a five-minute walk from Terminal 5.
If these three options don't appeal to travelers, Heathrow recommends reviewing its "Hotel Hoppa" bus system. The dozens of hotels on the "Hotel Hoppa" line enjoy bus service to Heathrow Airport. Just keep in mind there are fare fees to take this bus into Heathrow. People could pre-book their fare on "Hotel Hoppa's" official mobile app.
Besides reviewing the info on Heathrow's website, visitors could speak with a hotel reservation expert at their terminal's arrival gate. Heathrow employs We Know London staff to help address any questions you have about nearby lodgings.
How Do You Download The Heathrow Airport App?
As we've mentioned multiple times above, Heathrow Airport has an official mobile app that's designed to serve as your "digital travel guide." While it's not necessary to download the Heathrow app, it could be helpful to add it to your phone before landing at Heathrow.
Whether you're an iOS or Android customer, you should find the "LHR London Heathrow Airport" app on the App Store and Google Play. This app is free to download.
How Do I Book My Heathrow Airport Transfer?
Click here to book your car, chauffeur or minivan transfer to Heathrow Airport, review the best taxi companies, and save 30% on your Heathrow Airport taxi transfers.