Instant Bournemouth Taxi Quotes
If you need a Bournemouth Airport taxi service, then you can find the best rates from reliable, fully-trained drivers by getting a free quote with Airport Transfers UK. We take out all the hard work by instantly comparing hundreds of taxi providers across more than 500 towns and cities in the UK. With taxis and private hire vehicles with up to 4, 6, or 8 seats, we can quickly help you find a Bournemouth Airport taxi service that suits you - get a quick online quote now.
Private cars to / from Bournemouth Airport
Bournemouth is located on the south coast of England, with Bournemouth Airport conveniently situated approximately a 15-minute drive away. Bournemouth and its airport are also well-located for other major cities and airports in the south of England, including Southampton Airport a short distance away.
With London approximately 100 miles away, you can get a convenient taxi service from Bournemouth to Heathrow Airport, Gatwick Airport, and other London hubs.
Limited Airport Transfer Offers - Book Now!
Why book your transfer with us?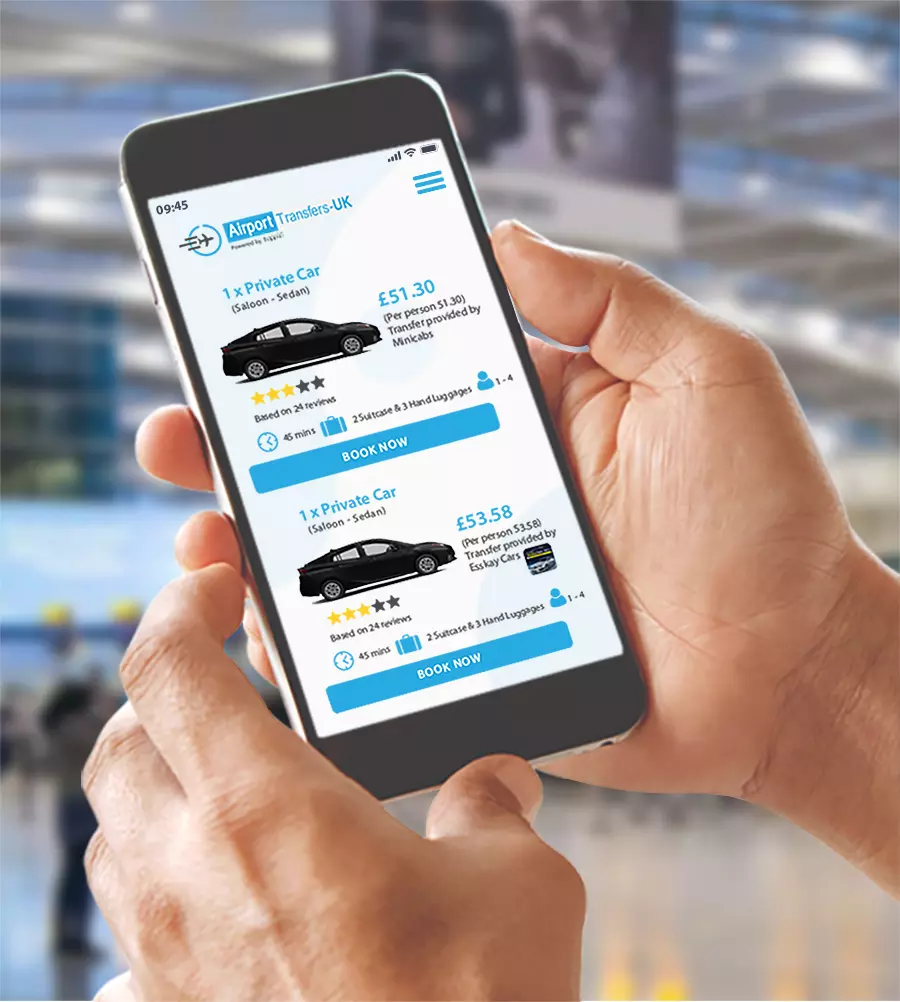 Why book your transfer with us?
When travelling to and from Bournemouth Airport, Airport Transfers UK is the best solution for finding a reliable airport taxi service at the most reasonable prices available. We compare hundreds of trusted taxi providers to find you the best prices, with a variety of vehicle and meet and greet options to suit you. Whether it's for a business trip, a weekend getaway, or a family holiday, enjoy a hassle-free trip thanks to our complete door-to-door car service, making sure you get to your destination on time.
How to get a quick Bournemouth Airport taxi quote?
With our online comparison tool, getting your Bournemouth Airport taxi quote is quick and easy. Just enter your pick-up and destination locations, the date you're travelling, and the number of people in your party and we'll connect you with the most suitable taxi operators to meet your needs. By comparing and booking in advance with Airport Transfers UK, you can save up to 30% on your airport transfers.
All our prices are fully inclusive, meaning there are no hidden fees to trip you up. You can even book your transfer outside of the UK too with our europe and worldwide booking platform, meaning we can cater for all of your airport transfer requirements the world over, 24/7.
Why Book Your Airport Transfer With Us?

WhatsApp live chat support 24/7

Great value for money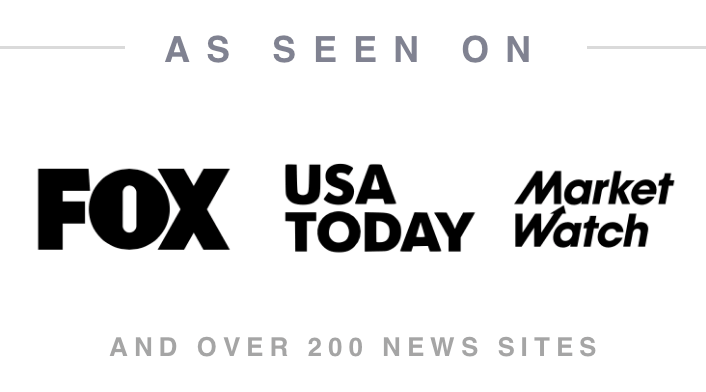 UK & worldwide door to door service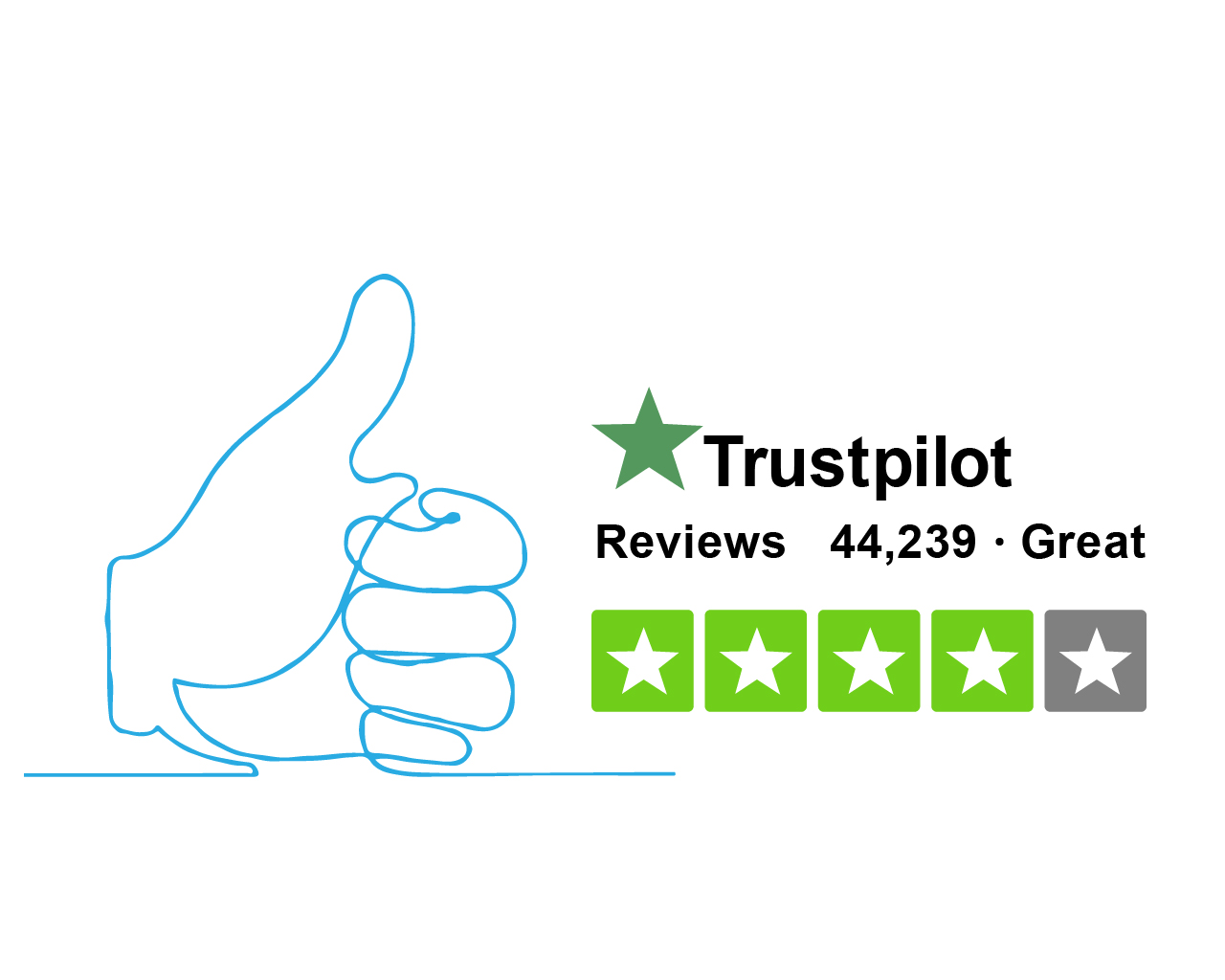 Trusted Transfer Services
Airport Taxi Fleet Available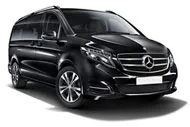 MPV 7/8 Large Minivan
Mercedes V-Class or similar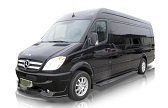 Minibus 8 to 14 PAX
Mercedes Sprinter or similar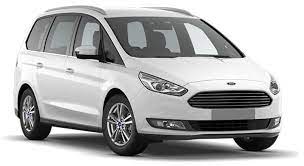 MPV5/6 Small Minivan
Ford Galaxy, VW Sharan or similar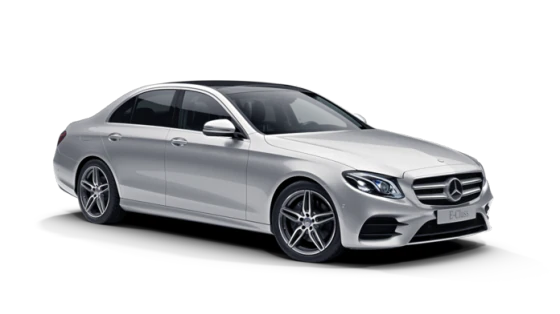 Executive
Mercedes E Class, BMW 5 series or similar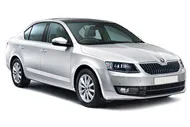 Economic Saloon-Sedan
Toyota Prius, VW Passat or similar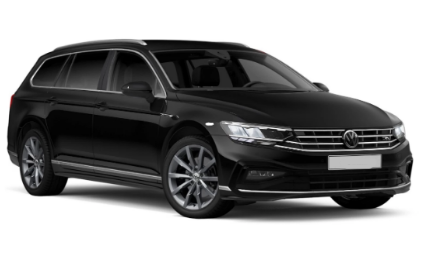 Estate
VW Passat, Hyundai or similar

VIP Luxury
Mercedes S-Class, BMW 7 Series or similar

Visit Bournemouth
Bournemouth is a southern coastal town, making it a nice summer location. There is lots of beachfront to enjoy, which is great for taking walks on when the weather isn't summery enough to swim and sunbathe. The town has plenty to keep visitors entertained, from concert venues and museums to bars and restaurants. There are also nice sights around the town, such as parks and statues, for some great photo opportunities.
Bournemouth also hosts a variety of live events, conferences and festivals throughout the year, including the Bournemouth Food and Drink Festival, the Bourne Free Carnival, and the Arts by the Sea Festival. There is lots of culture and history to experience in this coastal resort town.
If you need a taxi to Bournemouth Airport or an airport transfer from Bournemouth to Gatwick Airport and other nearby airports, get a free, instant quote from Airport Transfers to save up to 30% on your fare.