Book Belfast International Airport taxi here
If you're flying to or from Northern Ireland, book your Belfast International Airport taxi with Airport Transfers UK for a reliable taxi service around Belfast and across Northern Ireland. Choose from private hire taxis with 4, 6, or 8 seats for all the passengers in your party, and select the meet and greet option that suits you for a complete door-to-door service. You can save up to 30% on your Belfast International Airport taxi fare when you book online in advance with Airport Transfers UK.
Private transfers to and from Belfast International Airport
Belfast International Airport is located approximately 13 miles from the Northern Ireland capital city and can be reached by car or taxi in around half an hour, making it a convenient location for transfers from Belfast or from Belfast City Airport. You can also take a bus or the train to Antrim Railway Station, approximately 6 miles from the airport. But a direct airport car from Airport Transfers UK is the most straightforward option.
Book your airport transfer from Belfast International Airport to Belfast City Airport for a convenient airport transfer taking just half an hour.
Limited Airport Transfer Offers - Book Now!
Why book your transfer with us?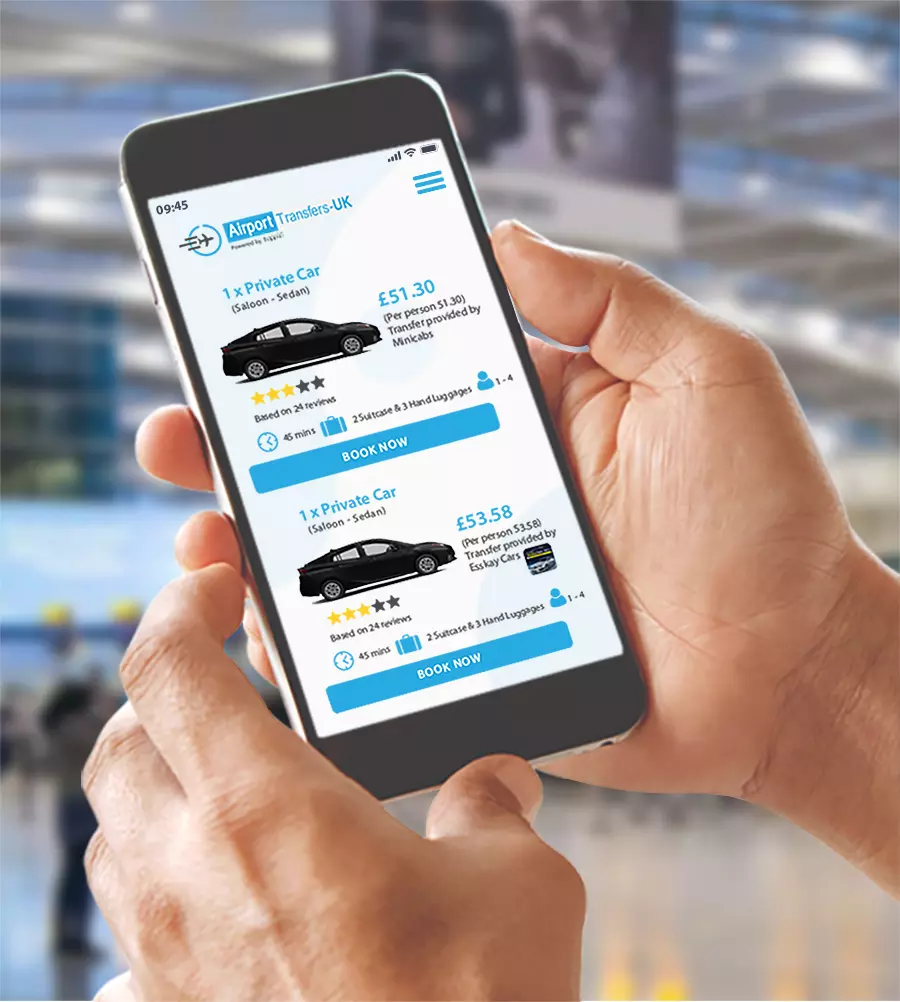 Why book your transfer with us?
Book an airport taxi service you can count on with Airport Transfers UK. We partner with carefully selected taxi operators around Northern Ireland and the rest of the UK, making it easy for you to find an airport car service that suits you, and at prices you'll love. We serve various locations across Northern Ireland and can also provide your airport taxi service at the other end if you're flying from Belfast into England, Scotland, or Wales. Choose from a variety of vehicle options to suit your travel needs, including economic saloons, MPVs and executive chauffeur cars.
How to get a quick airport taxi quote?
Fill in a few simple details on our online taxi comparison tool to receive a quick and easy quote comparing your local providers. You can choose between a range of payment options including card and PayPal.
Making an online payment with Airport Transfers UK is completely secure and there are no hidden fees to surprise you during the booking process.
Get a free taxi quote today to save up to 30% when you book a taxi to Belfast International Airport in advance with Airport Transfers UK.
Why Book Your Airport Transfer With Us?

WhatsApp live chat support 24/7

Great value for money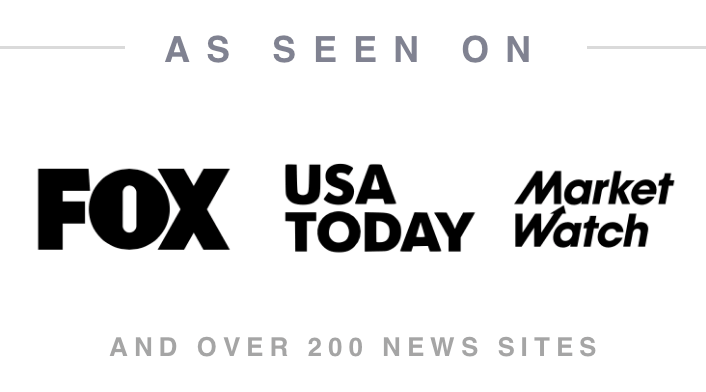 UK & worldwide door to door service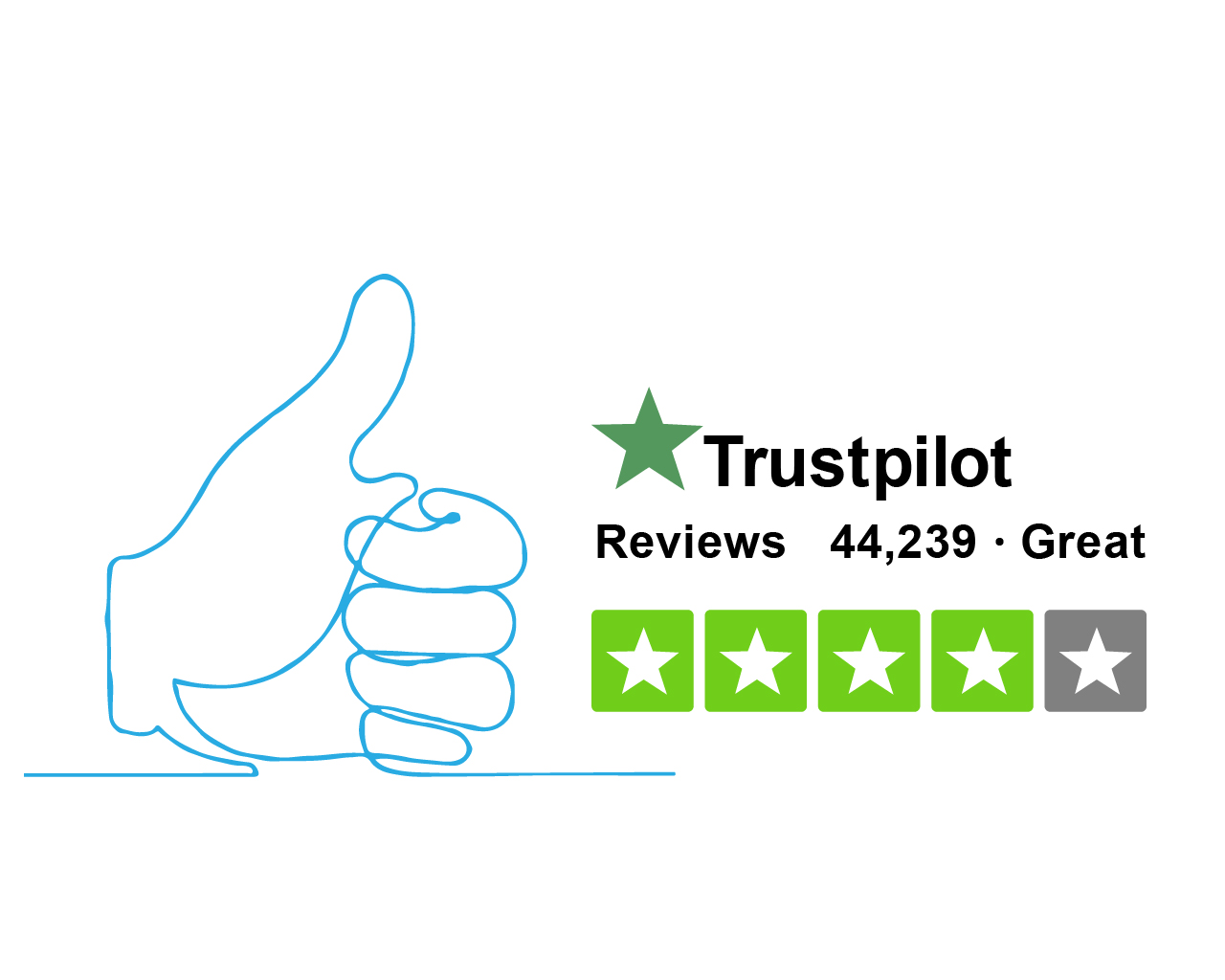 Trusted Transfer Services
Airport Taxi Fleet Available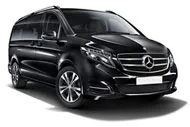 MPV 7/8 Large Minivan
Mercedes V-Class or similar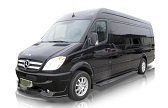 Minibus 8 to 14 PAX
Mercedes Sprinter or similar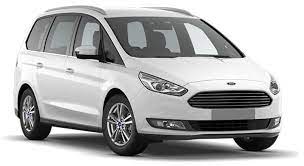 MPV5/6 Small Minivan
Ford Galaxy, VW Sharan or similar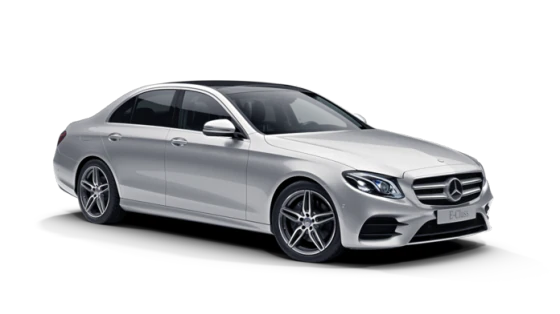 Executive
Mercedes E Class, BMW 5 series or similar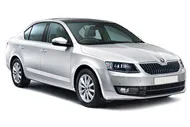 Economic Saloon-Sedan
Toyota Prius, VW Passat or similar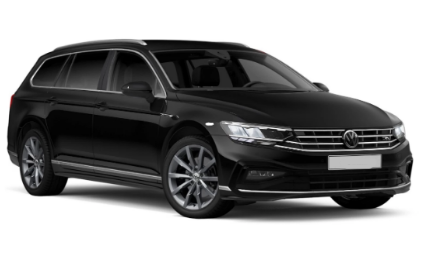 Estate
VW Passat, Hyundai or similar

VIP Luxury
Mercedes S-Class, BMW 7 Series or similar

Visit Belfast
Take a short taxi ride into Belfast to enjoy all that the city has to offer, from shopping and restaurants to attractions like the Botanic Gardens and Titanic Belfast. There are also great sights and scenery closer to Belfast International Airport. Take some nice coastal walks around the area or visit Crumlin Glen just south of the airport.
Head a few miles north from Belfast International Airport to Antrim. Here you can visit Antrim Castle and explore the Antrim Castle Gardens. And for animal lovers, there's the World of Owls attraction in Antrim.
Belfast International Airport is conveniently located just 20 miles from Belfast city centre and Belfast City Airport. Book your Belfast Airport transfers with Airport Transfers UK for up to 30% off your journey.