Book London City Airport taxi online
If you need a London City Airport taxi service, then Airport Transfers UK should be your first port of call. We partner with hundreds of taxi operators across London to bring you the best service possible at the most reasonable prices. With a quick and free online quote, you can be matched with local taxi operators in your area for a convenient London City Airport transfer. Get a quote from us today to save up to 30% on your airport taxi, chauffeur, minivan or minibus fares.
Airport transfers to / from London City Airport
London City Airport is the closest airport to central London, although it does not see as many passengers as London Heathrow, Gatwick, Stansted, or Luton Airport. This convenient location makes it easy to travel between central London and London City Airport, as well as easy airport transfers between London City Airport and the various other London airports.
If you need a London airport transfer, book your journey with Airport Transfers UK for quick and convenient taxi services, just over 20 miles from London City Airport to Heathrow Airport, a little over 25 miles from London City Airport to Gatwick Airport, and less than 30 miles from London City Airport to Stansted Airport. Book your airport transfer online to save money on a reliable taxi service.
Limited Airport Transfer Offers - Book Now!
Why book your transfer with us?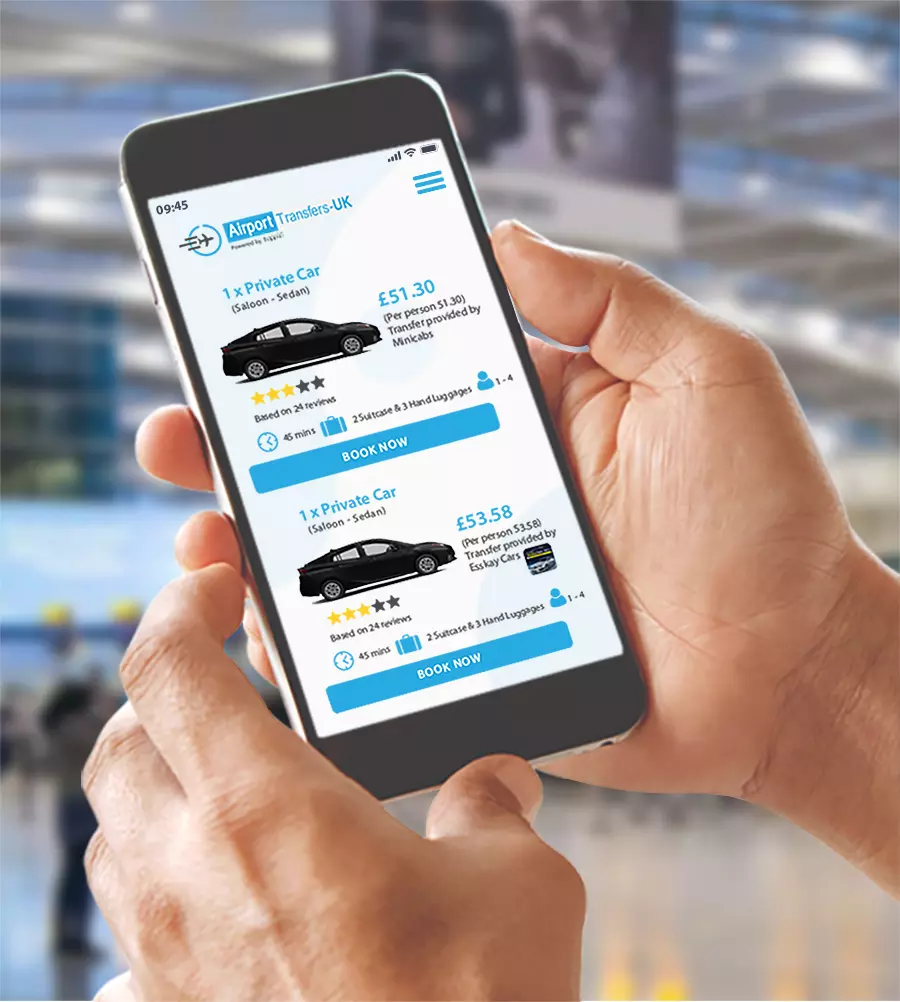 Why book your transfer with us?
We're here to make your journey hassle-free, so we partner with the most trusted and reliable taxi operators and drivers across the country. Enjoy a complete door-to-door service with convenient pick-ups and drop-offs at your home, office, or elsewhere. Select an airport car service to suit your needs, whether you need a minibus for the whole family or an executive car service for a business trip, plus with 4, 6, and 8-seater taxis available. For flexible fares and fully-trained drivers, get an instant quote today from Airport Transfers UK.
How to get a quick London City Airport taxi quote?
Just enter a few simple details to receive your free quote comparing available taxi providers serving your area. Our straightforward 3-step process for booking online removes the hassle from booking your airport transfers while helping you get the best value for your money. We have a range of payment options available to suit you, including completely secure online payments.
All of our prices are fully inclusive with no hidden fees, so you know exactly what you're getting with an airport car service from Airport Transfers UK.
Why Book Your Airport Transfer With Us?

WhatsApp live chat support 24/7

Great value for money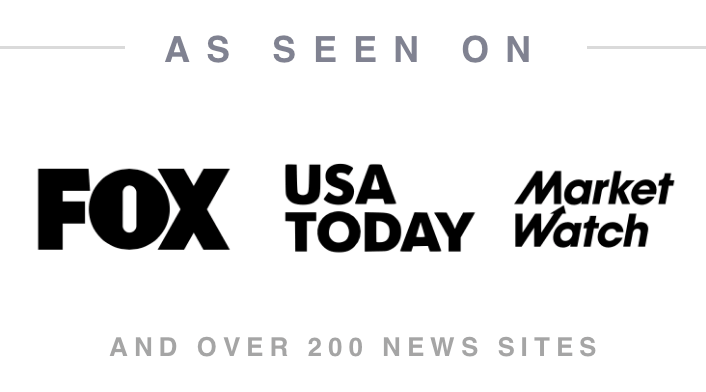 UK & worldwide door to door service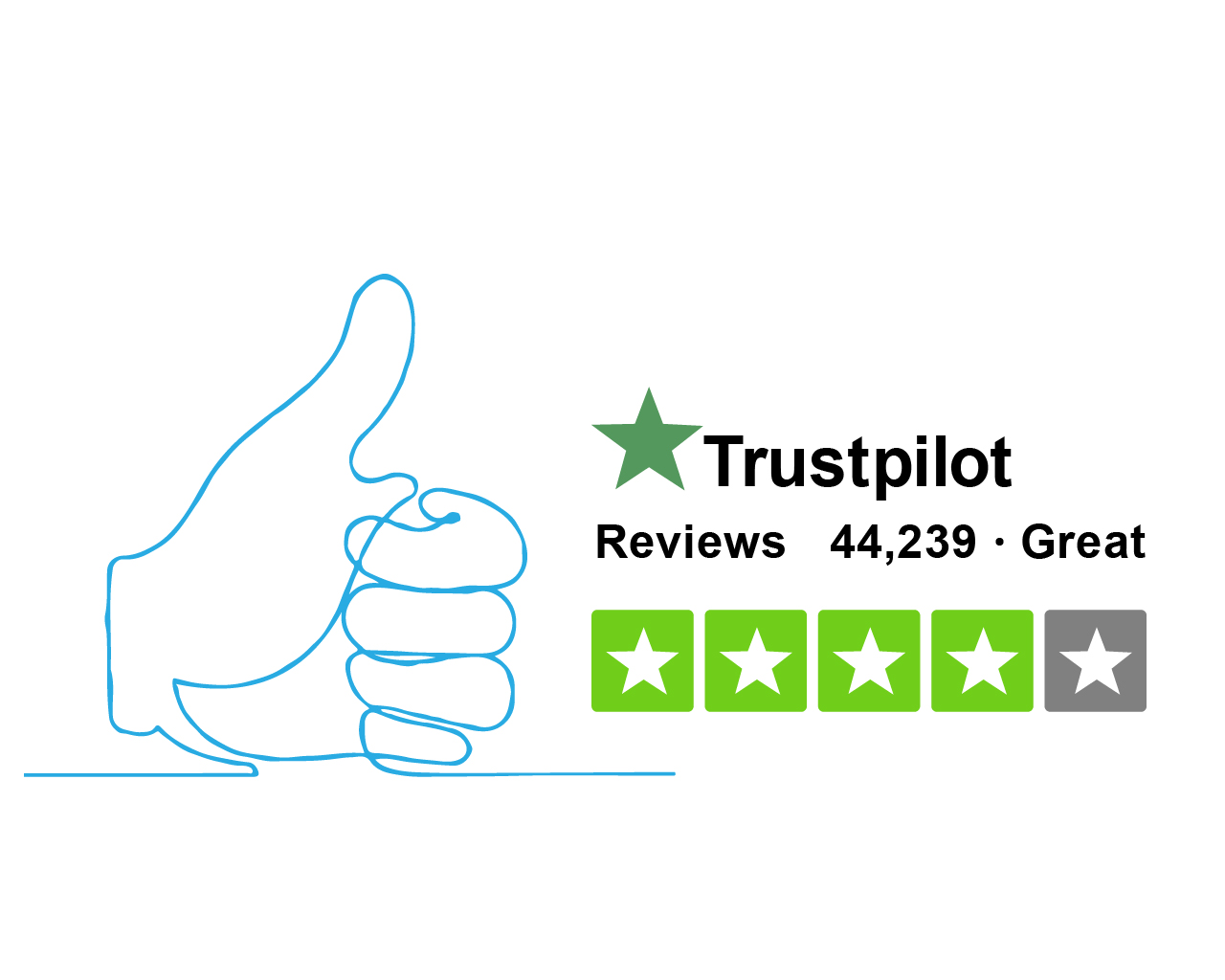 Trusted Transfer Services
Airport Taxi Fleet Available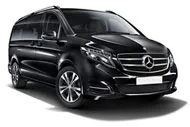 MPV 7/8 Large Minivan
Mercedes V-Class or similar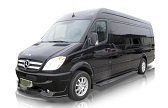 Minibus 8 to 14 PAX
Mercedes Sprinter or similar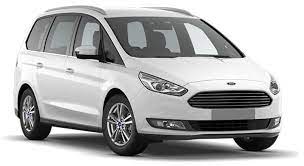 MPV5/6 Small Minivan
Ford Galaxy, VW Sharan or similar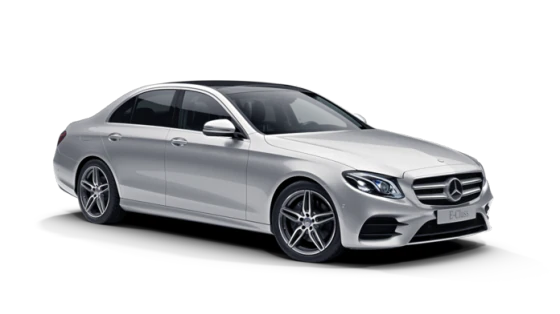 Executive
Mercedes E Class, BMW 5 series or similar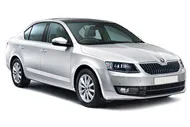 Economic Saloon-Sedan
Toyota Prius, VW Passat or similar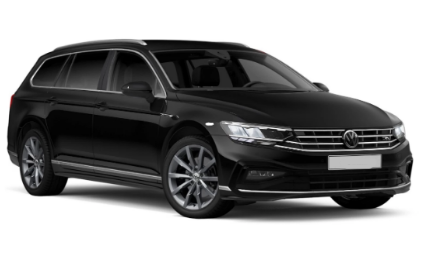 Estate
VW Passat, Hyundai or similar

VIP Luxury
Mercedes S-Class, BMW 7 Series or similar

Convenient Gateway to London
London City Airport is just 7 miles east of London's financial district, making it an ideal arrival gateway for business travellers visiting this great city. If you're spending some time in London, there are plenty of things to see and do close to London City Airport. Greenwich Park, Canary Wharf, and Tower Bridge are some of the nearby attractions. The airport also lies next to the River Thames, so there are some nice views, river tours and walking routes to take nearby.
Travel into central London to enjoy all that the largest capital city in Europe has to offer, from bars and restaurants to museums and theatres, plus much more.
Book an airport transfer from London City Airport to Luton Airport and other London airports for an affordable and convenient London airport taxi service with Airport Transfers UK.