Book Glasgow Prestwick Airport taxi online
Are you heading to Glasgow Prestwick Airport or arriving into Scotland through this airport? A reliable airport taxi service from Airport Transfers UK is the most convenient way to complete your journey. We have a range of cars, minibuses, and private hire vehicles available to suit your travel needs, whether you're looking for 4, 6, or 8+ seater vehicles. It's quick and easy to get a free online quote for your Glasgow Prestwick Airport taxi, so receive one now to find out how much you could save.
Transfers to and from Glasgow Prestwick Airport
Glasgow Prestwick Airport is the second largest airport serving the Glasgow area, located 32 miles from the city of Glasgow and less than 2 miles from the town of Prestwick. Flights from Glasgow Prestwick Airport are mostly operated by RyanAir, serving various European destinations such as Alicante, Tenerife, and Malaga.
The easiest way to reach Glasgow Prestwick Airport is by train to Prestwick International Airport railway station, or by car or taxi. An airport car to Glasgow Prestwick Airport is quick and convenient from Glasgow, Prestwick, and other locations around Aryshire. Get a quote from Airport Transfers UK to save up to 30% on your Glasgow Prestwick transfers when you book online.
Limited Airport Transfer Offers - Book Now!
Why book your transfer with us?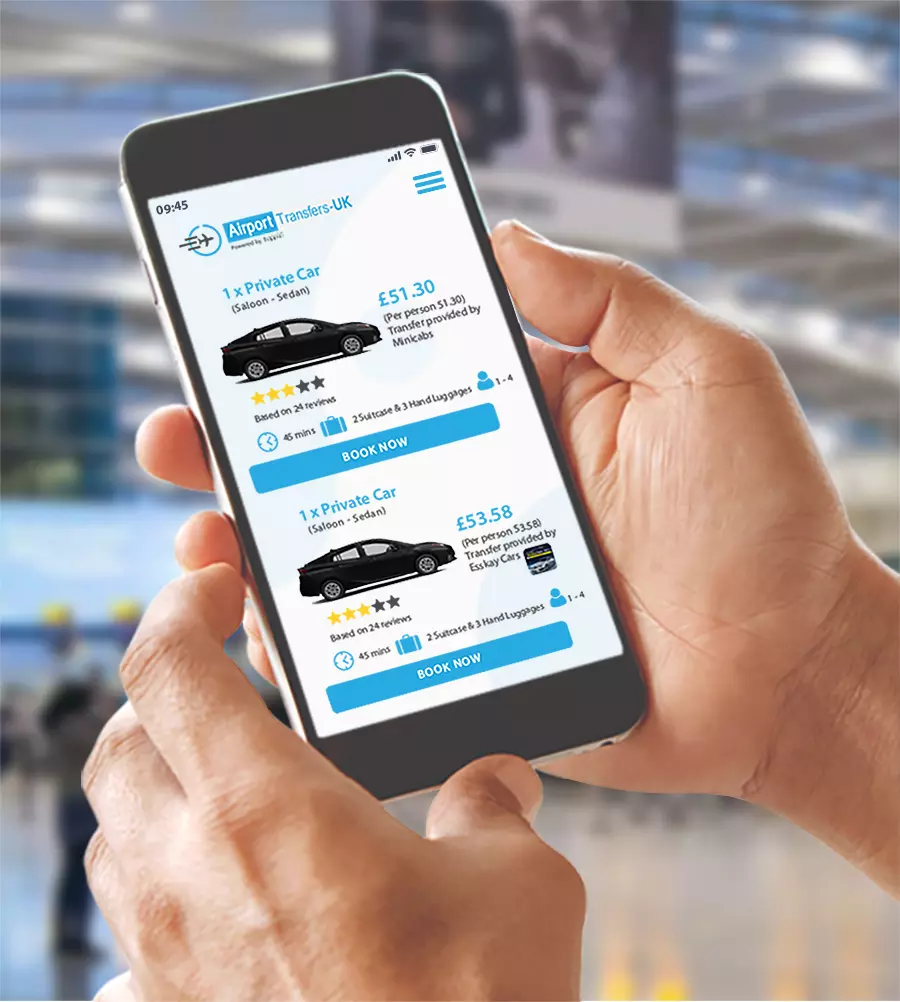 Why book your transfer with us?
For flexible and convenient airport cars, book your journey in advance with Airport Transfers UK. Our online tool instantly compares hundreds of UK taxi providers to find a service that meets your needs at the best price possible. Our carefully selected drivers are fully trained and completely reliable, make sure that you are picked up and dropped off in time for a smooth and comfortable journey. Whether you're travelling for business or pleasure, we'll find the best car service to suit you.
How to get a quick Glasgow Prestwick Airport taxi quote?
It couldn't be easier to get a Glasgow Prestwick Airport taxi quote from Airport Transfers UK. Just fill in a few simple details and we'll provide you with an instant quote, comparing hundreds of local operators to find one that suits you. Compare prices and choose your airport taxi service.
Choose from a range of meet and greet options and then complete your secure payment with us online, or select another payment option if you prefer.
Our fees are fully inclusive, which means there are no hidden fees further down the line. Get your quote from Airport Transfers UK to see how much you could save.
Why Book Your Airport Transfer With Us?

WhatsApp live chat support 24/7

Great value for money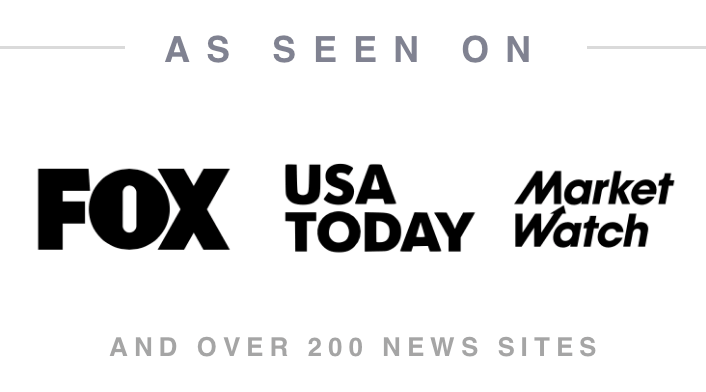 UK & worldwide door to door service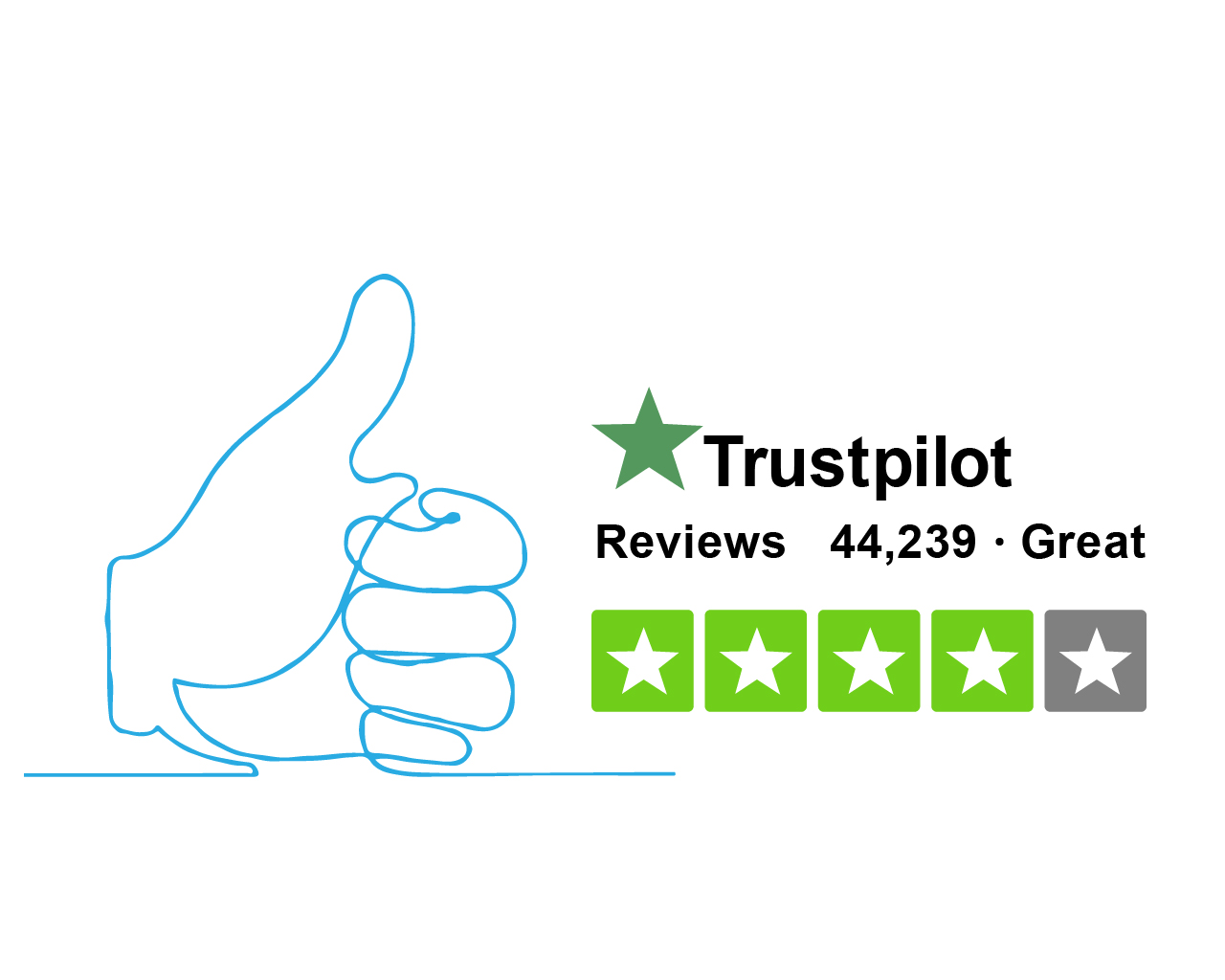 Trusted Transfer Services
Airport Taxi Fleet Available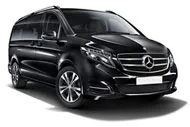 MPV 7/8 Large Minivan
Mercedes V-Class or similar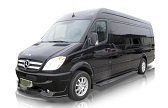 Minibus 8 to 14 PAX
Mercedes Sprinter or similar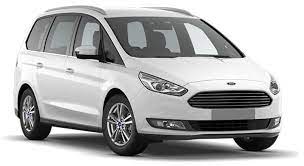 MPV5/6 Small Minivan
Ford Galaxy, VW Sharan or similar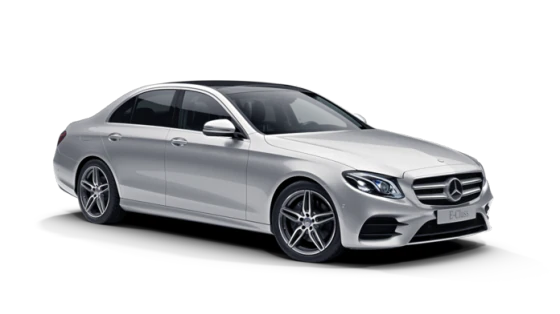 Executive
Mercedes E Class, BMW 5 series or similar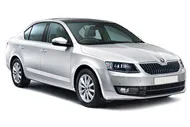 Economic Saloon-Sedan
Toyota Prius, VW Passat or similar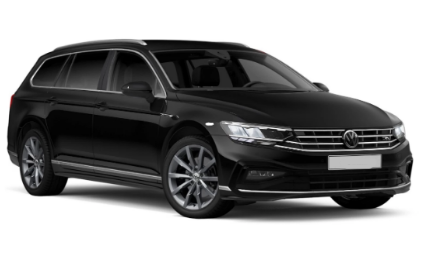 Estate
VW Passat, Hyundai or similar

VIP Luxury
Mercedes S-Class, BMW 7 Series or similar

Visit Prestwick
Prestwick is situated on the west coast of Scotland, providing nice coastal walks along Prestwick Beach and Ayr Beach, and some great views over the Firth of Clyde. The town is home to some interesting ruins of the church of St. Nicholas, plus the popular landmark Bruce's Well, from which Robert the Bruce is said to have drunk. There are also modern attractions such as swimming pools, leisure centres, and great shopping opportunities.
One notable fact about the town is that Prestwick has the first place to host the Open Golf Championship between 1860 and 1872. The airport itself has an impressive claim to fame, too, as Glasgow Prestwick Airport is supposedly the only place in the UK visited by Elvis Presley when he stopped en route to the United States in 1960.
For a convenient airport transfer from Glasgow Prestwick Airport to Glasgow Airport or Edinburgh Airport, get a free taxi quote from Airport Transfers UK and book online for up to 30% off your fare.