Book your Oxford taxi online here
Airport Transfers UK can help you reach your destination on time and in comfort and style when travelling to and from Oxford. Book an Oxford airport taxi from one of our carefully selected partners to London Heathrow airport, Gatwick airport, Stansted airport or any other UK airport today for your upcoming business trip or family holiday. Our 24-hour transfer service is always there for you, so get a quote with us today to check for availability and to save up to 30% when you book online with Airport Transfers UK.
Airport car transfers to and from Oxford
Oxford is well-situated between London, 56 miles away, and the Midlands, with Birmingham just 64 miles to the north. This makes it a great place to stay or travel from when you need to reach a variety of nearby towns, cities, and airports. Oxford boasts convenient coach and rail routes to London and other destinations, as well as great road links to London and Birmingham via the M40.
Luton Airport is the closest major airport to Oxford, with Heathrow Airport and Birmingham Airport also within convenient reach. This gives you easy access to lots of nationwide and international destinations from various flight providers. Get a quote for your Oxford airport transfers to find out how much your fares could cost.
Limited Airport Transfer Offers - Book Now!
Why book your transfer with us?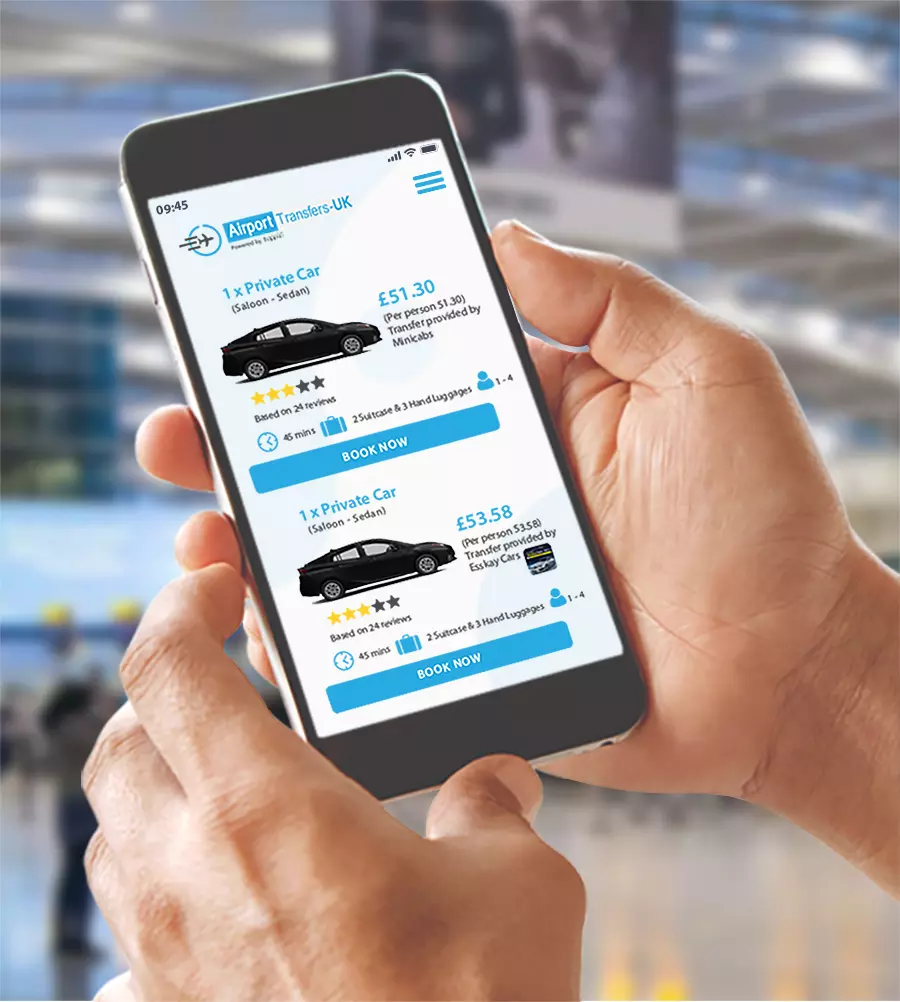 Why book your transfer with us?
We provide you with an affordable door-to-door transfer service, making your journeys to and from Oxford as hassle-free as possible. Choose from a range of vehicle types and sizes, including taxis up to 8 seats if you're travelling with family and friends. We also offer executive car services and luxury chauffeur services for all of your business needs. We partner with carefully selected and trusted taxi providers to make sure you can find a reliable driver to suit your needs.
How to get a quick airport taxi quote?
You can get a free taxi quote from us online in seconds. Just enter some details about your journey to instantly compare available suppliers.
Booking your Oxford airport taxi is simple, too. In just 3 steps, you can complete your reservation with Airport Transfers UK. It's fast, secure, and tailored to you with a range of payment methods and meet and greet options to choose from.
You could save up to 30% on your Oxford airport car when you book in advance with us.
Why Book Your Airport Transfer With Us?

WhatsApp live chat support 24/7

Great value for money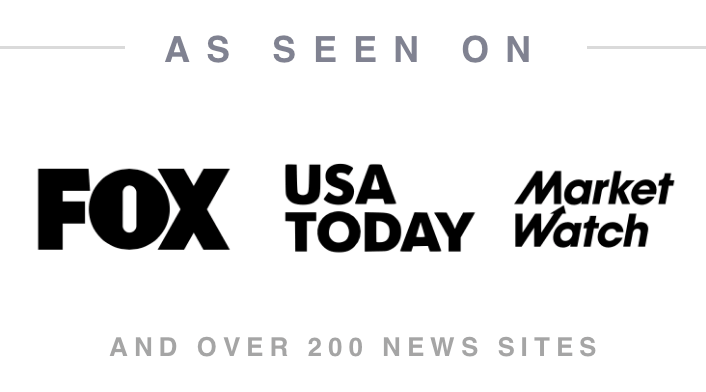 UK & worldwide door to door service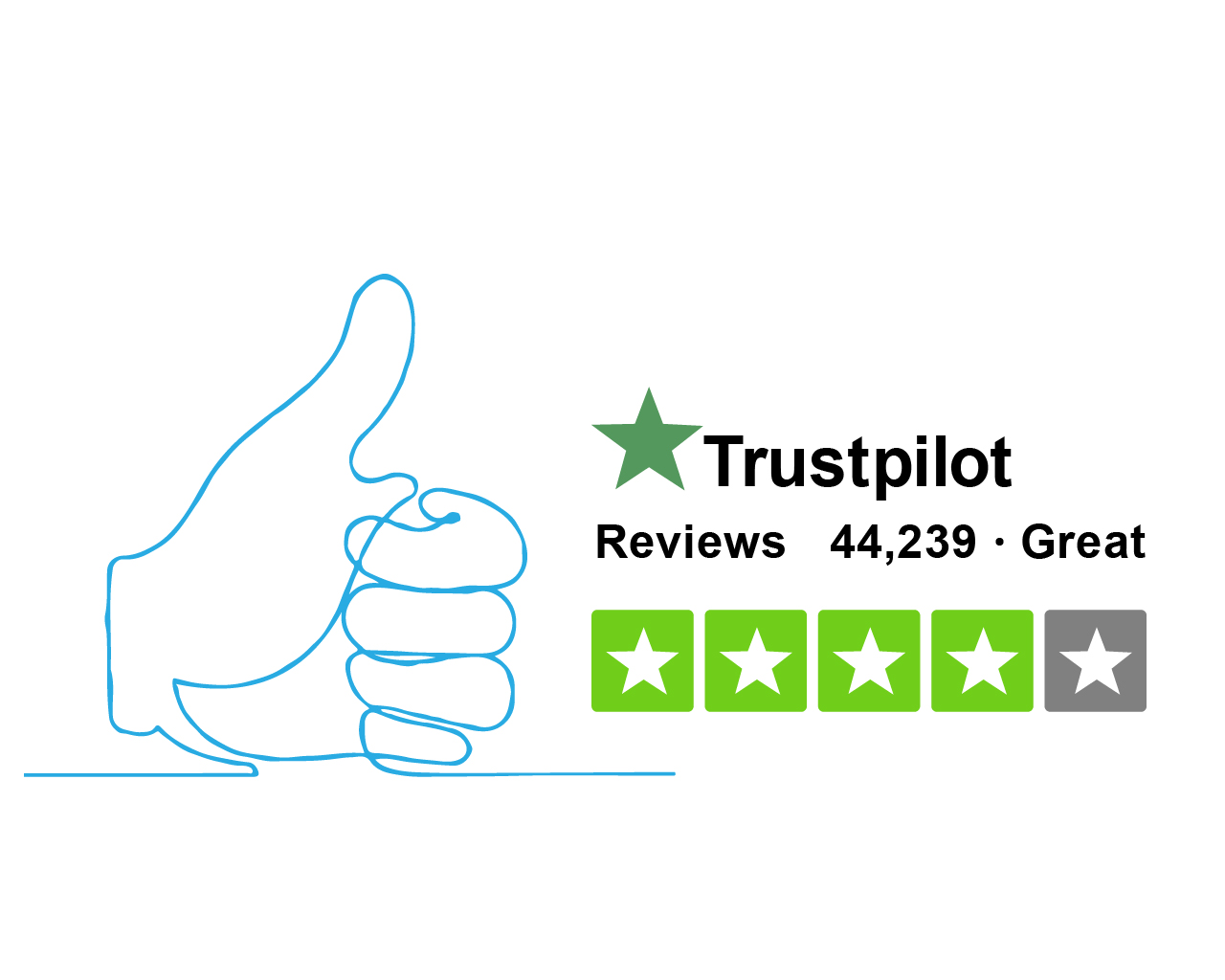 Trusted Transfer Services
Airport Taxi Fleet Available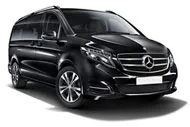 MPV 7/8 Large Minivan
Mercedes V-Class or similar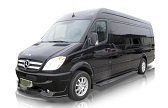 Minibus 8 to 14 PAX
Mercedes Sprinter or similar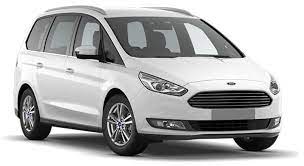 MPV5/6 Small Minivan
Ford Galaxy, VW Sharan or similar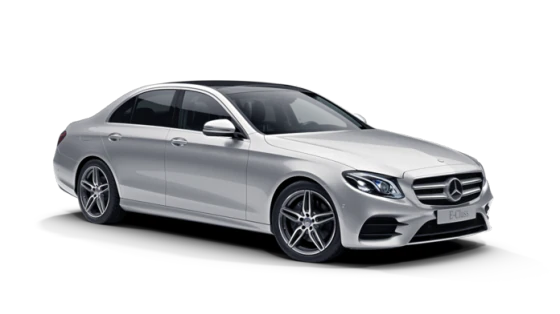 Executive
Mercedes E Class, BMW 5 series or similar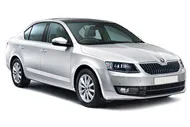 Economic Saloon-Sedan
Toyota Prius, VW Passat or similar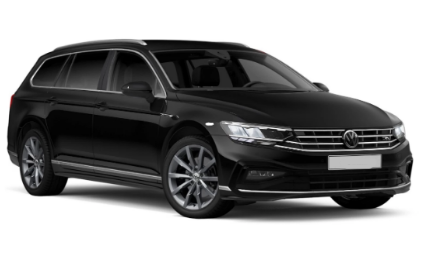 Estate
VW Passat, Hyundai or similar

VIP Luxury
Mercedes S-Class, BMW 7 Series or similar

Visiting Oxford
Oxford is well known as home to one of the most prestigious universities in the world, founded almost one thousand years ago in 1096. The buildings and libraries belonging to Oxford University are scattered throughout the city centre, offering incredible architectural views for visitors. More interesting architecture is on display through various churches and other buildings in the city.
As you'd expect of such a highly regarded university city, Oxford is also home to lots of interesting museums and galleries for you to visit. Why not try the Museum of the History of Science or the Ashmolean Museum of Art and Archaeology? There's something for everyone in Oxford with a wide range of shops, cafés, pubs, bars, restaurants, and parks across the city.
Conveniently situated less than 40 miles from Luton Airport, Oxford is an ideal location for all your travel and business needs. Book your Oxford airport taxis with Airport Transfers UK to save up to 30% on your upcoming trips.
Guide to Airport Taxis from Oxford
Are you planning a trip from Oxford and wondering about the best way to reach the airport? Look no further! In this ultimate guide, we will take you through everything you need to know about airport taxis from Oxford, including tips, routes, and cost. Whether you are a frequent traveller or embarking on your first journey, choosing the right mode of transportation can make all the difference in your travel experience. Airport taxis offer convenience, comfort, and reliability, ensuring you arrive at your destination on time and hassle-free. From the various taxi services available to the most popular routes, we have got you covered. Additionally, we will provide insights on the estimated costs, allowing you to plan your travel budget effectively. So, sit back, relax, and let us guide you through the world of airport taxis from Oxford.
Why Choose Airport Taxis over Other Transportation Options?
When it comes to traveling to the airport, there are several transportation options available. However, airport taxis are often the preferred choice for many travelers. One of the main reasons to choose airport taxis is the convenience they offer. Unlike public transportation or driving yourself, airport taxis provide door-to-door service, eliminating the need to navigate through unfamiliar routes or deal with parking hassles. Additionally, airport taxis are available 24/7, ensuring you can catch your flight no matter the time. Moreover, these taxis are equipped with spacious interiors and comfortable seating, allowing you to relax and prepare for your journey. So, if you value convenience, comfort, and reliability, airport taxis are the way to go.
Another advantage of airport taxis is that they save you time. With professional drivers who are well-versed in the local area, airport taxis can take the quickest and most efficient routes to your destination. This means you don't have to worry about traffic congestion or road closures, especially during peak travel times. Additionally, airport taxis often have access to dedicated priority lanes and shortcuts, further reducing travel time. So, if you value punctuality and want to minimize travel stress, airport taxis are the ideal choice.
Lastly, airport taxis provide a sense of security and peace of mind. Reputable taxi services via Airport Transfers UK thoroughly vet their drivers, ensuring they are licensed, experienced, and knowledgeable. This gives you the confidence that you are in safe hands during your journey. Furthermore, airport taxis are equipped with GPS tracking systems, allowing both the taxi company and your loved ones to monitor your whereabouts. This additional layer of security can be especially reassuring, particularly if you are traveling alone or in unfamiliar surroundings. In summary, if you prioritize safety and peace of mind, airport taxis are the most reliable option for your airport transfers.
Routes and Destinations Served by Airport Taxis from Oxford
Airport taxis from Oxford serve a wide range of routes and destinations, catering to both domestic and international travelers. One of the most popular routes is to London Heathrow Airport, which is conveniently located approximately 50 miles east of Oxford. This route is frequented by business travelers, tourists, and students alike, as London Heathrow Airport is one of the busiest airports in the world and offers connections to numerous destinations worldwide. Additionally, airport taxis from Oxford provide transfers to other major airports in the region, such as London Gatwick Airport, London Stansted Airport, and Birmingham Airport. These airports serve as gateways to various European and international destinations, making them popular choices for travelers from Oxford.
Apart from airport transfers, airport taxis from Oxford also offer transportation to other popular destinations within the UK. Whether you are heading to a conference in Manchester, exploring the historical city of Bath, or catching a ferry from Southampton, airport taxis can take you there. These taxis have the flexibility to accommodate various travel itineraries, ensuring you reach your desired destination safely and comfortably. Furthermore, if you have multiple stops or wish to explore attractions along the way, you can discuss your requirements with the taxi company in advance, and they will tailor the journey to suit your needs. So, whether your travel plans involve airports or other destinations, airport taxis from Oxford have you covered.
Factors to Consider When Booking an Airport Taxi
When booking an airport taxi from Oxford, there are several factors to consider in order to ensure a smooth and hassle-free experience. Firstly, it is important to choose a reputable and reliable taxi service. Look for companies that have been in business for a significant period and have positive customer reviews. This will give you confidence in the service quality and professionalism of the drivers. Additionally, check if the taxi service has appropriate licenses and insurance, as this is an indication of their compliance with safety regulations and commitment to passenger protection.
Another factor to consider is the size and type of vehicle required for your journey. If you are traveling alone or with a small group, a standard sedan or minivan may suffice. However, if you have bulky luggage or are traveling with a larger group, it may be necessary to book a larger vehicle, such as an SUV or a minibus. Ensure that the taxi service you choose can accommodate your specific needs.
Furthermore, it is advisable to inquire about additional services provided by the taxi company. Some companies offer extras such as child seats, Wi-Fi connectivity, and even refreshments. If these amenities are important to you, it is worth confirming their availability and any associated costs. Additionally, if you have any specific requirements or preferences, such as a particular driver or language proficiency, it is recommended to communicate these to the taxi service in advance.
Tips for Finding Reliable and Reputable Airport Taxi Services
Finding reliable and reputable airport taxi services can be a daunting task, especially with the abundance of options available. However, by following a few tips, you can ensure that you select a service that meets your expectations and provides a positive travel experience. First and foremost, do thorough research. Look for taxi services that have a strong online presence, as this indicates their commitment to customer service and transparency. Read customer reviews and testimonials to gauge the level of satisfaction previous passengers have experienced. Additionally, check if the taxi service has won any awards or certifications, as these serve as endorsements of their quality and reliability.
Another tip is to compare prices and services. While cost should not be the sole determining factor, it is important to ensure that the taxi service offers competitive rates. Obtain quotes from multiple providers and compare them based on the services included, the type of vehicle provided, and any additional charges. However, be cautious of extremely low prices, as they may indicate subpar service or hidden costs. Remember, it is crucial to strike a balance between affordability and quality.
Furthermore, it is recommended to book in advance, especially during peak travel seasons. This not only guarantees the availability of a taxi but also allows you to choose the most suitable vehicle and driver for your journey. Booking in advance also gives you the opportunity to discuss any specific requirements or preferences, ensuring a tailored experience. Additionally, early booking often comes with discounted rates, saving you money in the process.
Understanding the Cost of Airport Taxis from Oxford
The cost of airport taxis from Oxford can vary depending on several factors, such as the distance to the airport, the time of day, and the type of vehicle required. Generally, airport taxi fares are calculated based on a combination of distance and time. The distance is determined by the route taken, while the time is calculated using the duration of the journey. Some taxi services may also include additional charges, such as airport parking fees or tolls, which should be clarified upfront.
To estimate the cost of your airport taxi, it is advisable to consult with the taxi service directly or use online fare calculators. These tools take into account the specific details of your journey, allowing you to get an accurate estimate. Additionally, some taxi services offer fixed-rate journeys, which can be beneficial if you prefer to know the exact cost in advance and avoid any surprises. However, it is important to note that fixed-rate journeys may have certain restrictions, such as a maximum number of passengers or limited pick-up locations.
It is worth mentioning that airport taxi fares may be subject to surge pricing during peak travel times or in-demand periods. This means that prices may increase temporarily to meet the high demand for taxis. To avoid any surprises, it is recommended to inquire about surge pricing policies and potential alternative transportation options during these periods. By understanding the cost structure and potential fluctuations, you can effectively plan your travel budget and avoid any financial surprises.
How to Book an Airport Taxi in Advance
Booking an airport taxi in advance is a straightforward process that can be done through various channels. The most common method is to call the taxi service directly and provide them with your travel details. This allows the taxi company to allocate a vehicle and driver for your journey. Alternatively, many taxi services offer online booking platforms, where you can enter your travel information and receive an instant confirmation. Online booking platforms often provide the added convenience of allowing you to choose the type of vehicle and any additional services required.
When booking an airport taxi in advance, it is important to provide accurate and detailed information. This includes the date and time of travel, the number of passengers, the pick-up location, and the destination. Providing these details ensures that the taxi service can make the necessary arrangements and allocate the appropriate vehicle for your journey. Additionally, if you have any specific requirements or preferences, such as a child seat or a particular driver, it is advisable to communicate these at the time of booking.
Once the booking is confirmed, it is recommended to save the details, including the contact information of the taxi service, in a convenient location. This allows for easy reference and communication, especially if there are any changes or updates to your travel plans. Additionally, it is advisable to reconfirm your booking a day or two before your travel date, just to ensure that everything is in order. By following these steps, you can have peace of mind knowing that your airport taxi is booked and ready for your journey.
Safety and Security Measures in Place for Airport Taxi Services
Safety and security are paramount when it comes to airport taxi services. Reputable taxi companies prioritize passenger well-being and have implemented various measures to ensure a safe and secure travel experience. Firstly, all drivers undergo rigorous background checks, including criminal record checks and driving history verification. This ensures that only qualified and trustworthy individuals are allowed to provide taxi services.
In addition to driver vetting, many taxi services have installed GPS tracking systems in their vehicles. These systems allow the taxi company to monitor the location and movement of their taxis in real-time. This not only helps in ensuring that drivers follow the designated routes but also provides an added layer of security for passengers. Furthermore, GPS tracking systems can be beneficial in case of emergencies or if assistance is required during the journey.
To further enhance passenger safety, airport taxi services often have comprehensive insurance coverage. This protects both the passengers and the drivers in the event of an accident or unforeseen circumstances. It is recommended to confirm the insurance coverage of the taxi service you choose, as well as any liability limitations or excesses that may apply.
In light of the COVID-19 pandemic, many airport taxi services have also implemented additional health and safety measures. These may include regular vehicle sanitization, mandatory mask-wearing for drivers and passengers, and the provision of hand sanitizers within the vehicles. Such measures aim to minimize the risk of virus transmission and ensure a safe travel experience for all.
Alternatives to Airport Taxis from Oxford
While airport taxis offer numerous benefits, they may not be the ideal choice for everyone. Fortunately, there are alternative transportation options available from Oxford to the airport. One such option is public transportation, such as buses or trains. These modes of transport are typically more affordable than taxis and provide regular services to major airports. However, they may be less convenient and comfortable, especially if you have heavy luggage or are traveling during off-peak hours.
Another alternative is driving yourself and parking at the airport. This option offers the flexibility of having your own vehicle and being in control of your travel schedule. However, it can be expensive, especially for long-term parking, and may require you to navigate through traffic and find a suitable parking spot. Additionally, parking availability at airports is often limited, particularly during busy periods.
Car-sharing services and ride-hailing apps are also viable alternatives to airport taxis. These services allow you to book a vehicle and driver through a mobile app, offering convenience and flexibility. However, availability may be limited in certain areas, and surge pricing may apply during peak travel times. Additionally, it is important to ensure that the vehicle meets your specific requirements, such as luggage capacity and passenger capacity.
Making the Most of Your Airport Taxi Experience
In conclusion, airport taxis from Oxford are an excellent choice for your airport transfers. They provide convenience, comfort, and reliability, ensuring a hassle-free journey to your destination. With a wide range of routes and destinations served, airport taxis cater to both domestic and international travellers. When using Airport Transfers UK you are able to consider factors such as reputation, vehicle type, and additional services. Understanding the cost structure and booking in advance allows for effective travel budget planning. Additionally, safety and security measures implemented by taxi services provide peace of mind during your journey. While there are alternative transportation options available, airport taxis offer unparalleled convenience and reliability. So, the next time you plan a trip from Oxford, consider the ultimate convenience of an airport taxi with Airport Transfers UK and make the most of your travel experience.