Book a Glastonbury taxi online here
Whether you're a festival goer, a history lover, or a Glastonbury local travelling out of the town, Airport Transfers UK has a wide variety of taxi services and providers available to serve your travel needs. We provide convenient transfers to and from Glastonbury, with 24/7 booking availability from a network of trusted drivers serving any major UK airport. Check availability for the day of your trip with a free Glastonbury airport taxi quote.
Why book your transfer with us?
From chauffeur-driven executive car services to one of the world's first carbon neutral airport taxi services, Airport Transfers UK has a lot to offer. We focus on making it as straightforward as possible to book a taxi at the best price available, with direct door-to-door transfer services for your convenience on the day of your trip, too. By comparing and booking with us online and in advance of your journey, you can save up to 30% on your Glastonbury taxi fares.
Limited Airport Transfer Offers – Book Now!
How to get a quick airport taxi quote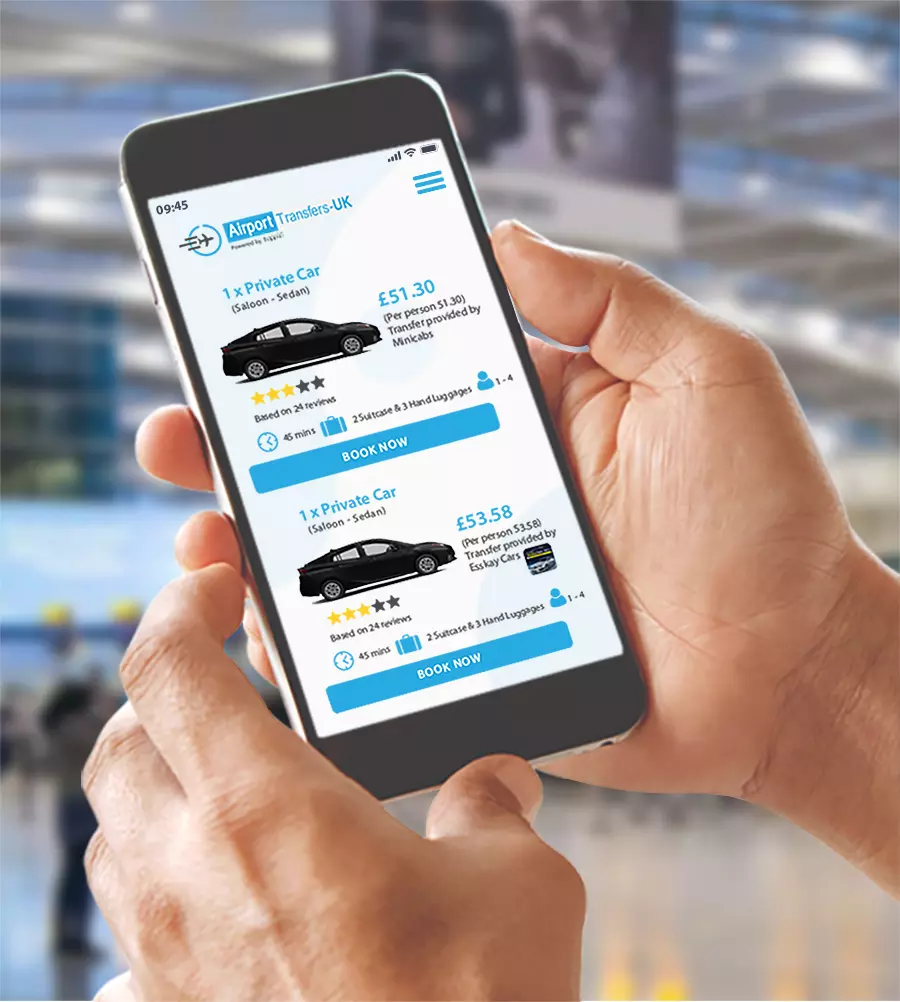 How to get a quick airport taxi quote
Use our intuitive online search function to find and compare a range of available taxi services and providers. Start by entering a few basic details about your upcoming travel needs, and receive a free and comprehensive quote containing all the information you need, easy to read at a glance. From all-inclusive fares to Trustpilot verified customer ratings, we provide everything you need to make an informed decision about who to book for your transfer.
Transfers to & from Glastonbury
Don't lug your suitcases or backpacks, and camping supplies if you're travelling to Glastonbury Festival, on the train or bus – get a direct and convenient taxi service from Airport Transfers UK to avoid the stress.
We provide taxi services between Glastonbury and all the nearby towns and cities, including Bristol, Bournemouth, Heathrow, Gatwick, Stansted, Exeter. It's only around a 45-minute drive from Glastonbury to Bristol Airport for reliable airport transfers.
Travelling to Glastonbury from overseas? Through our international network of service provider partners active at over 2,000 airports worldwide, you can trust Airport Transfers UK to help you with your transfer needs wherever and whatever your requirements, 24/7. Simply click on the blue button above now for great low fares, choice and customer service.
Why Book Your Airport Transfer With Us?

Quick & Easy to compare 100s of providers

Great value for money
UK & worldwide door to door service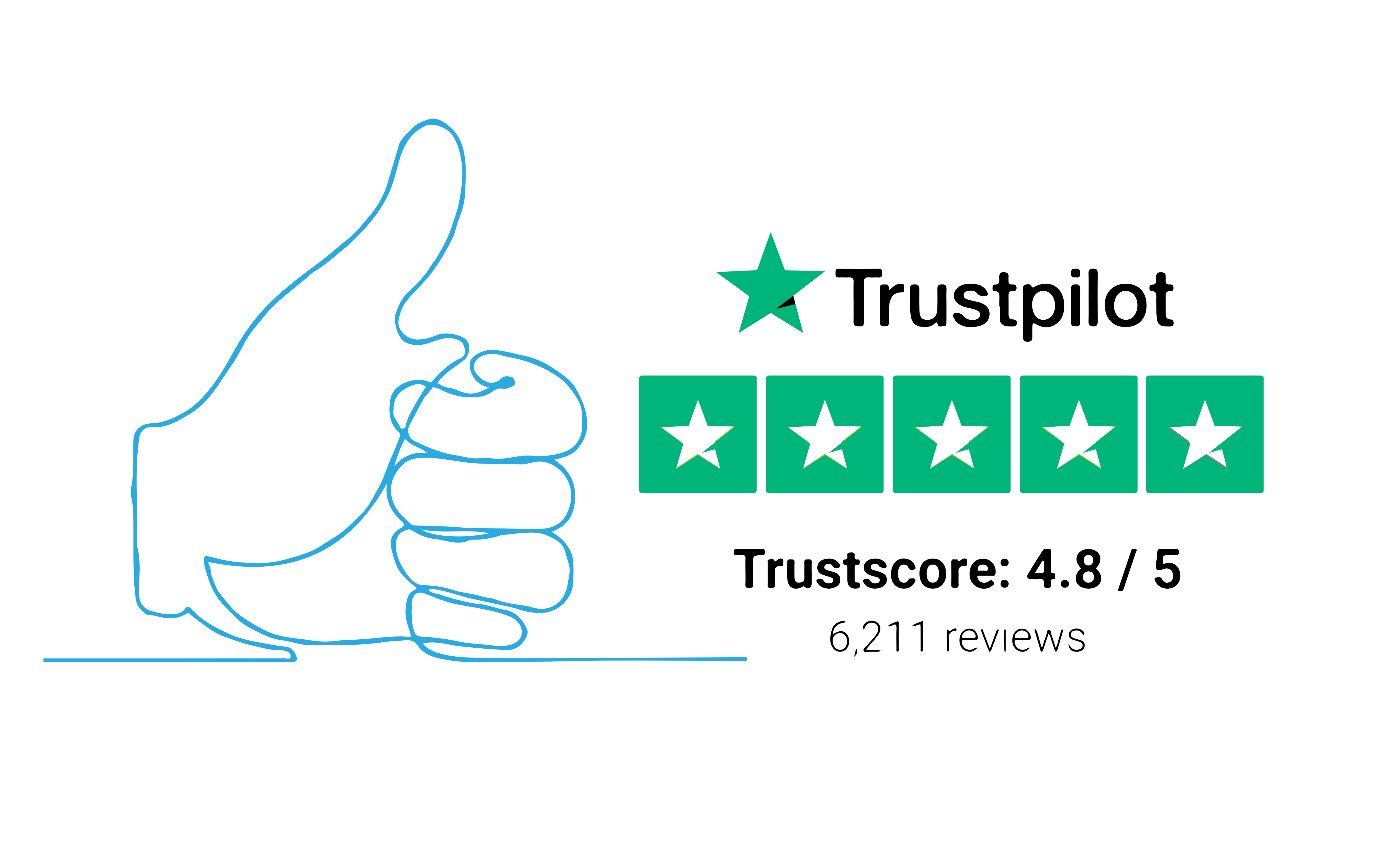 Trusted Transfer Services
Airport Taxi Fleet Available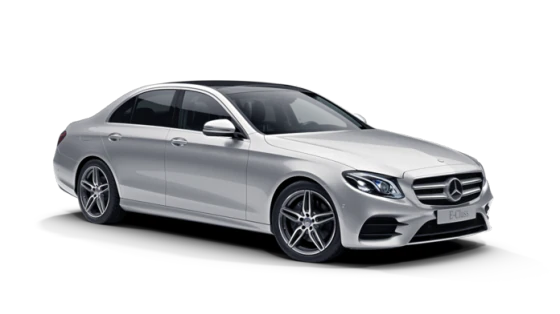 Executive
Mercedes E Class, BMW 5 series or similar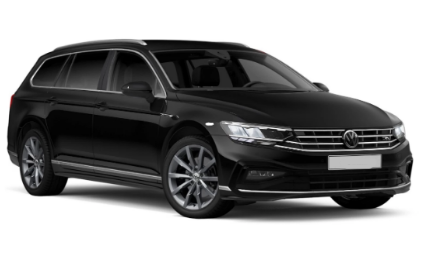 Estate
VW Passat, Hyundai or similar

MPV 7/8 Large Minivan
Mercedes V-Class or similar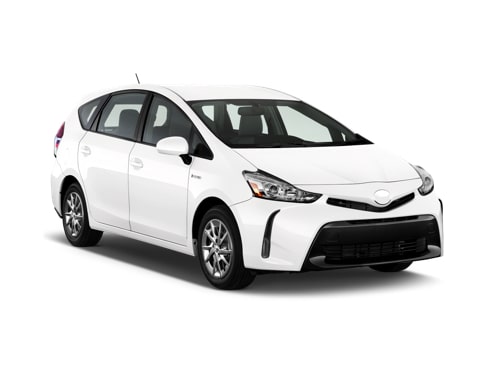 Economic Saloon-Sedan
Toyota Prius, VW Passat or similar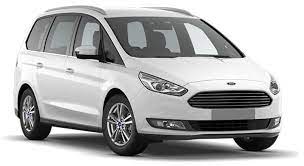 MPV5/6 Small Minivan
Ford Galaxy, VW Sharan or similar

VIP Luxury
Mercedes S-Class, BMW 7 Series or similar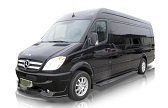 Minibus 8 to 14 PAX
Mercedes Sprinter or similar

Visit Glastonbury
Glastonbury is home to one of the world's most famous music festivals, which takes place in Pilton, a nearby village. But that's not all this town has to offer. Whether you want to discover the heights of Glastonbury Tor for exceptional views over the area, or explore the interesting history of the town, Glastonbury is certainly worth an extended stay. See the remains of Glastonbury Abbey and visit the Glastonbury Tribunal museum, or learn more about the area's history at the Somerset Rural Life Museum.
For convenient transfers between Glastonbury and Exeter Airport or other nearby destinations, get a quote to compare your options today.